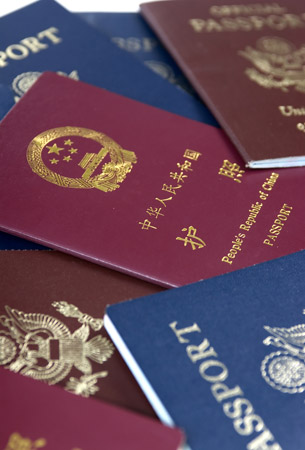 Summary of Requirements
Passport
Required for all travelers
Visa
Not required for citizens of the Gulf Cooperation Council
Required for all other travelers, but some may obtain a visa on arrival; see Visa Required below
Citizens of Australia, Canada, Ireland, New Zealand, the United Kingdom, and the United States can obtain a one-month visa on arrival
Return Ticket
Required for one-month visa on arrival; see Visa Required
Additional Restrictions
While Israeli citizens are not permitted to enter the UAE, Israeli visas/passport stamps in other passports are acceptable
The UAE has strict rules on importation of drugs, including some prescription and over-the-counter medications
Passport
A passport valid for at least six months after the date of arrival is required for all travelers.
Visa
Citizens of Australia, Canada, Ireland, New Zealand, the United Kingdom, and the United States do not need to obtain a visa prior to entering the United Arab Emirates (UAE). These travelers will receive a visa upon arrival valid for up to one month.
Visa
Visa-Exempt
Visas are not required for citizens of the other Gulf Cooperation Council nations: Bahrain, Kuwait, Oman, Qatar, and Saudi Arabia.
Visa Required
Citizens of the following countries and territories will receive a visa upon arrival valid for up to one month: Andorra, Australia, Austria, Belgium, Brunei, Canada, Denmark, Finland, France, Germany, Greece, Hong Kong SAR, Iceland, Ireland, Italy, Japan, Liechtenstein, Luxembourg, Malaysia, Monaco, Netherlands, New Zealand, Norway, Portugal, San Marino, Singapore, South Korea, Spain, Sweden, Switzerland, United Kingdom (British Citizen passports only), United States, and Vatican City.
A return airline ticket is required.
Citizens of countries not listed in sections A or B need to apply for a visa before entering the UAE for any length of time.
Visa Requirements
Travelers can apply for visas at a UAE Embassy or through their UAE-based sponsor or host (a faster option). Tourists can obtain tourist visas through their hotel or travel agent.
The following documents are required to obtain a visa: 
Two completed application forms
Original passport, valid for at least six months past the date of arrival in the UAE, and a copy
Two passport-sized photos
Copy of the host's visa and residency permit or copy of the business/organization's business license in the UAE
Letter from applicant's employer, or copy of applicant's business license, or letter from applicant's bank stating that the account is in good standing
Cover letter stating the applicant's name, purpose of UAE visit, and specific request for visa
Travelers staying for more than one month will need a visa and a sponsor or host based in the UAE. Please note that additional documents may be required in some cases and for other types of visas.
Visa Types
The United Arab Emirates issues the following types of visas:
Short-Duration Visit Visa (up to 30 days)
Long-Duration Visit Visa (31 to 90 days)
Tourist Visa (up to 30 days)
Transit Visa (valid for 96 hours, issued upon arrival)
Student Visa
Medical Treatment Visa (up to 90 days)
Exhibition and Conference Visa
Entry Permit for Residents of the Gulf Cooperation Council
Entry Permit for Escorting a Gulf Cooperation Council National
Diplomatic Visa
More Information
Note that visa and passport information is subject to change. Travelers are advised to obtain the most current information from the primary source. For more information about visas, residency, and customs/drug importation, as well as application forms and fee information, visit the website for the Ministry of Foreign Affairs, United Arab Emirates at www.mofa.gov.ae, or contact the nearest Embassy or Consulate General of the United Arab Emirates.