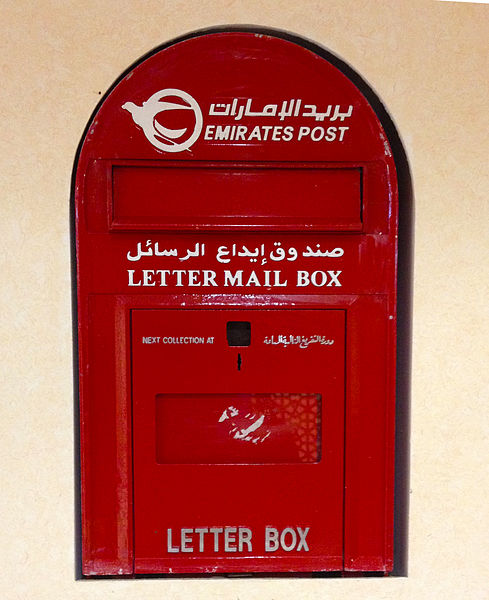 Postal Service
Emirates Post runs an efficient postal system. Mail is usually collected morning and evening. Look for post boxes to drop off your mail. Airmail letters and packages take about two weeks to reach Europe and North America. Hotels often sell stamps.
Emirates Post locations offer other services such as airline ticket purchasing, money wiring, money orders, and national bond purchasing. 
Emirates Post
Web:
www.emiratespost.ae
Mail Forwarding
Check with the local post office for information and availability of mail forwarding.
Courier Services
The following international courier services operate in the United Arab Emirates: